My Blog
Posts for tag: dental emergencies
By Jay Jorgenson, D.D.S.
September 18, 2012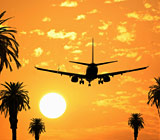 Planning a dream trip is something many people spend weeks, months or even years doing prior to their departure. However, in all of their excitement, they often forget about preparing for any "what if" dental emergencies that could occur while on the road. This is especially important if the trip will be overseas where you could face language barriers in addition to the concerns of finding qualified dental professionals you feel comfortable with treating an emergency.
The first and most important step you can take prior to departure is a proactive one: schedule an appointment with us for a thorough exam. (You should also do the same and schedule an appointment with your physician concerning your general health.) During this visit, be sure to let us know about your travel plans, where you will be going and what you will be doing so that we can ensure you are best prepared for your trip. For example, if you will be trying some new or high-impact activities, you may need a mouthguard to protect your teeth. Also, have any dental problems taken care of prior to traveling because pressure changes, especially during air travel, can cause pain in an untreated tooth.
As for seeking safe emergency dental care while you're traveling, here are some tips:
Be sure to carry your travel information with you at all times, including the names and phone numbers of organizations to contact in case of a dental or medical emergency.
Some good sources to contact in an emergency are:

Friends or relatives that you are visiting in the area
A local hotel concierge
If traveling overseas, Americans living in the area or American military personnel; The International Association For Medical Assistance To Travelers, a network of doctors and medical institutions around the world (www.iamat.org; 716-754-4883); American Consulate or American Embassy in the country you are visiting; or if in Europe, the American Dental Society of Europe (ADSE; www.adse.co.uk; Phone: 011 44 141 331 0088)
And be sure to take our address with you on your trip. We would love to receive a postcard from you while you're traveling!
By Jay Jorgenson, D.D.S.
February 08, 2012
Nearly every parent and caregiver has experienced that almost instantaneous sick feeling when they see that their child has been injured, especially when it is an injury to the mouth and teeth. For some, it is just a bloody lip; however, if the accident chipped a tooth, then you may have a completely different situation on your hands. If the nerve of the tooth has not been damaged, you needn't worry too much — a composite (plastic) tooth-colored restoration that is actually bonded to the tooth is an ideal material for repairing most broken or chipped teeth. See us as soon as possible to assess the extent of injury, so that proper and appropriate action can be taken.
An additional reason why bonding with composite resin may be the ideal choice for repairing a child's chipped tooth is that it can be custom created in virtually any shade so that it perfectly matches the damaged tooth and the surrounding teeth. It is also far less expensive than a crown, an important factor to consider when repairing a primary (baby) tooth that will eventually fall out to make room for a permanent tooth. If the injury is to a permanent tooth, a composite resin still may be ideal to use as a restoration until your child or teenager has stopped growing or playing contact sports. This is because your teenager may be too young for a more permanent restoration such as a crown or porcelain veneer.
An important, proactive step you can take to be prepared for the next time your child has a dental injury is to download Dear Doctor's Field-side Pocket Guide for Dental Injuries. This handy, quick reference guide is a must have for athletes, parents, caregivers, teachers, coaches or anyone who is often in an environment where a mouth injury is likely to occur. Knowing what to do and how quickly you must respond can make the critical difference between saving and losing a tooth.