My Blog
Posts for tag: sedation dentistry
By Jay Jorgenson, D.D.S.
July 15, 2014
Anxiety in a child during dental procedures could interfere with the care they need. But recent advances in sedation drug therapy can calm pediatric patients safely and allow us to perform more invasive procedures without general anesthesia.
In contrast to general anesthesia, conscious sedation allows a patient to relax and feel calm while still breathing normally on their own and able to respond to certain stimuli. Conscious sedation can be deep, moderate or minimal. Deep sedation is akin to sleep and will also cause the child not to remember details of the procedure when they awaken. At the other end of the spectrum is minimal sedation, the most common type used in pediatric dentistry, which allows patients to respond to touching or verbal commands. Deep sedation drugs are usually administered intravenously, while those used for minimal sedation are administered orally with syrup. Conscious sedation doesn't prevent pain, so it must also be accompanied by local anesthesia or other pain-relieving methods.
After you arrive for your child's procedure, we'll normally conduct a pre-sedation evaluation to be sure there are no medical problems that might interfere with the sedation. We typically use Midazolam (under the brand name Versed) or Hydroxyzine (also known as Vistaril or Atarax) to achieve sedation. Both are very safe, fast-acting and exit the body quickly after treatment.
During the procedure, a designated member of our staff continuously monitors your child's vital signs, including pulse and respiration rates, blood pressure, temperature, and blood oxygen level. After the procedure your child will remain in recovery until vital signs return to pre-sedation levels. You should then take your child home and monitor them for the remainder of the day — definitely no return to school until at least the next day.
Safety is a top priority when using any sedation therapy — dental professionals follow strict procedures and protocols, as well as adhere to certification requirements enforced by many states. Performed in this manner, conscious sedation can help ensure your child's experiences in our office are pleasant, and will hopefully result in a greater willingness when they grow up to continue professional dental care.
If you would like more information on conscious sedation for children, please contact us or schedule an appointment for a consultation. You can also learn more about this topic by reading the Dear Doctor magazine article "Sedation Dentistry for Kids."
By Jay Jorgenson, D.D.S.
March 01, 2012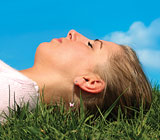 Unfortunately, going to the dentist may still be a fear and anxiety provoking experience for some people even with modern dental techniques — an interesting phenomenon given the fact that no one is born with fear. It is either a learned response based on personal experience or one that is literally imagined based upon hearing of another's treatment. However, regardless of how it develops, a person's perception is their reality. The good news is that we are here to both listen and to offer our patients the benefits of oral sedation (sedation dentistry) that allows relaxation of mind and body. Thus you can focus on feeling peaceful rather than anxious.
While research has shown that 75% of all people surveyed have at least a little fear about going to the dentist, 10-15% have a great deal of fear. In fact, some of these people experience so much fear that they will cancel dental appointments or never schedule in the first place. If the latter describes your feelings, we encourage you to ask us about sedation or comfortable dentistry so that you can receive the oral healthcare you need and deserve to maintain optimal dental health.
And this good news gets even better when you understand that oral sedation does not even involve injections (shots)! We typically administer oral sedation in one of two methods: by giving you a pill to swallow whole or by giving you a tablet to place under your tongue (sub-lingually) where it dissolves. Once the prescription medication takes effect, you will remain awake and aware of your surroundings; however, the medication will help you transition from feeling nervous to a more comfortable state of being. Most of our patients describe their experience as "comfortable" or "relaxation" dentistry due to how they feel during their treatment. Simply put, the anti-anxiety (anxiolytic) medication almost literally dissolves away your fears.
Want to learn more?
Contact us today to discuss your questions or to schedule an appointment. You can also learn more by reading the article "Overcoming Dental Fear & Anxiety."